Affiliate Referee Course
It is IRFU Policy that all matches from U13 upwards are refereed by:
• Branch Referees or
• Club & School Affiliate Referees
Club & School Affiliate Referees are not Branch Referees and are defined as adult persons (Aged 18 to 59) who are Club or School members qualified to referee matches involving their own club or school where no Branch referee is available or has not been appointed.
They usually referee Age-Grade matches and provide an important function in servicing the game at this level for their club or school.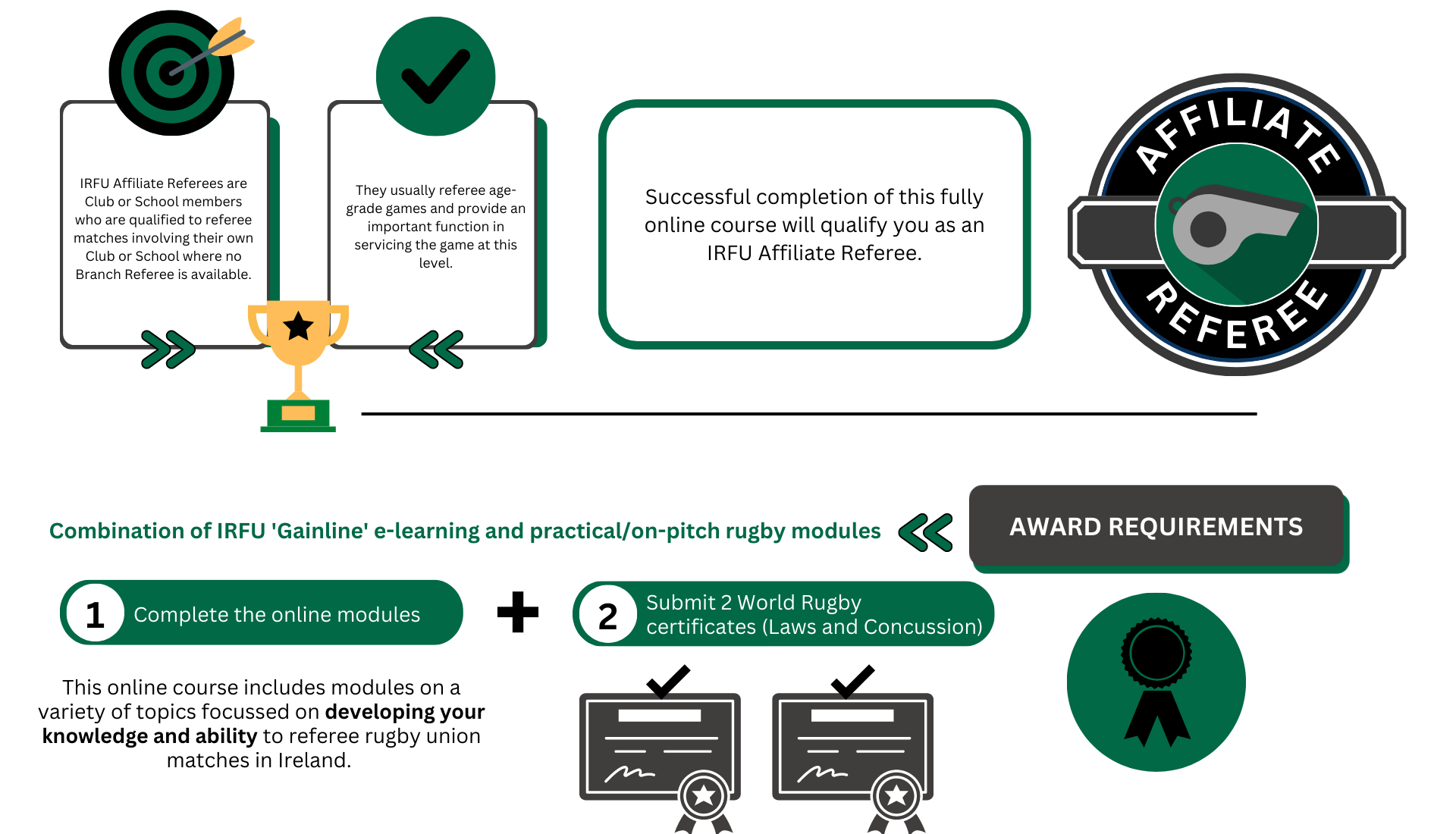 Please note: This accreditation only applies to the games that take place involving the club/school the holder is affiliated to under the jurisdiction of the IRFU.
The online course has an expected duration of approximately 3 hours and learners may leave and return to the course at any time.
Date/Schedule
Location

An introductory course for those wishing to become a Rugby Referee.

More info...

2023/2024
Fully Online

An introductory course for those wishing to become a Rugby Referee.

More info...

2023/2024
Fully Online