Course Outline:
Irish Rugby's Senior Coach Course is for coaches working with 15-a-side teams where players are aged 16 years or older.
Principles of Play are developed through Key Factor Analysis and applied to individual skills, mini-unit skills, unit skills and team skills.
Coaches who complete the course are expected to be able to identify and rectify technical deficiencies in players. They will also have the ability to plan, organise, manage, communicate and develop the skills of their players through implementation of sport-specific modules and other modules.
The course is designed to develop the coach in a 'Challenger' role.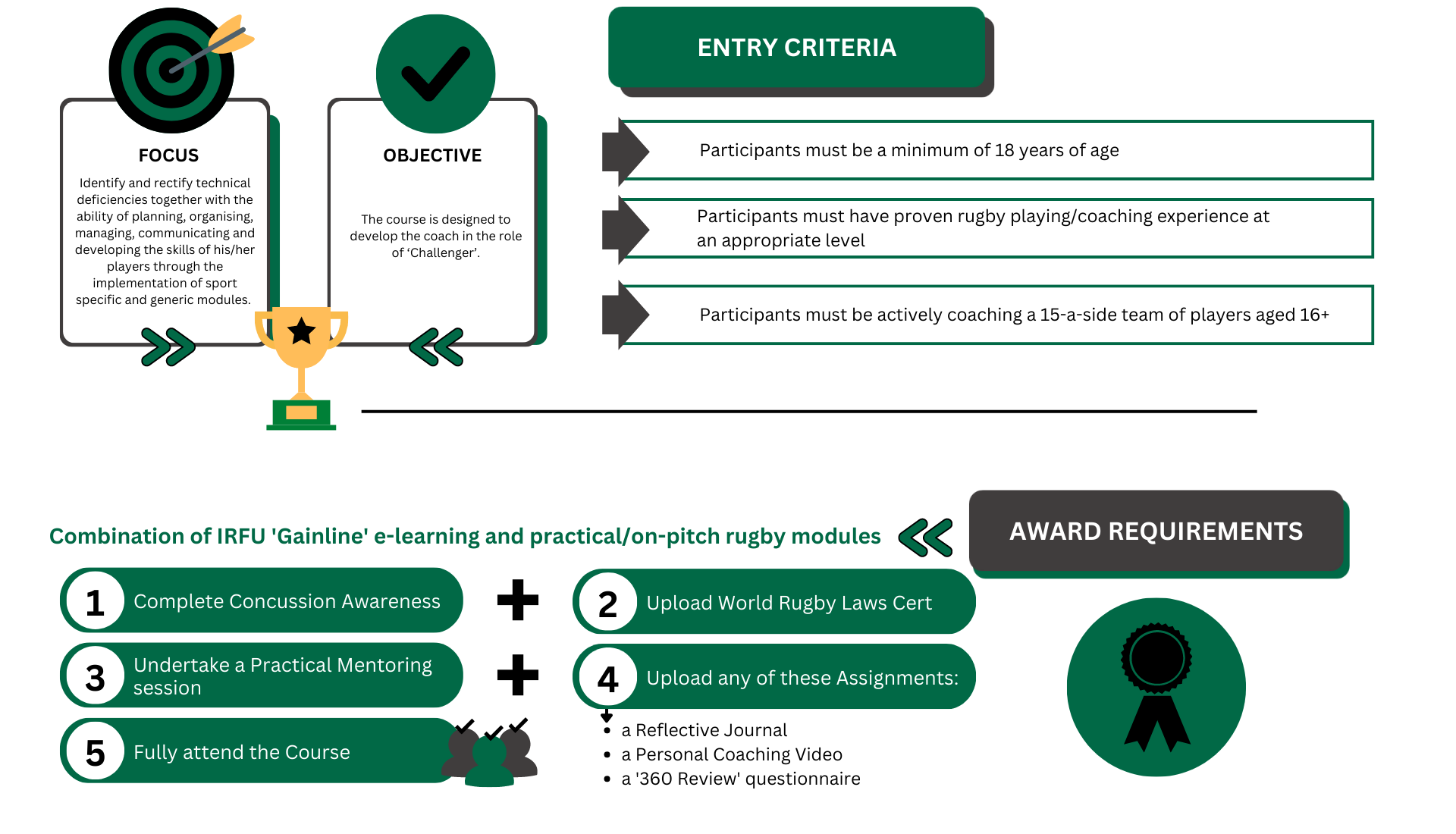 Course Fee: €250
Courses currently available:
Use the magnifying glass in the left column to search for a course.