Active Coach Badge (Munster)
Thank you for your interest in IRFU Coach Development and for everything you provide to your players and your club or school as a coach at this level.
Choose any of the below workshops which may be of interest to you, taking note of the date and location for each event.
Some workshops may be offered as fully online or virtual and these will be indicated in the location description.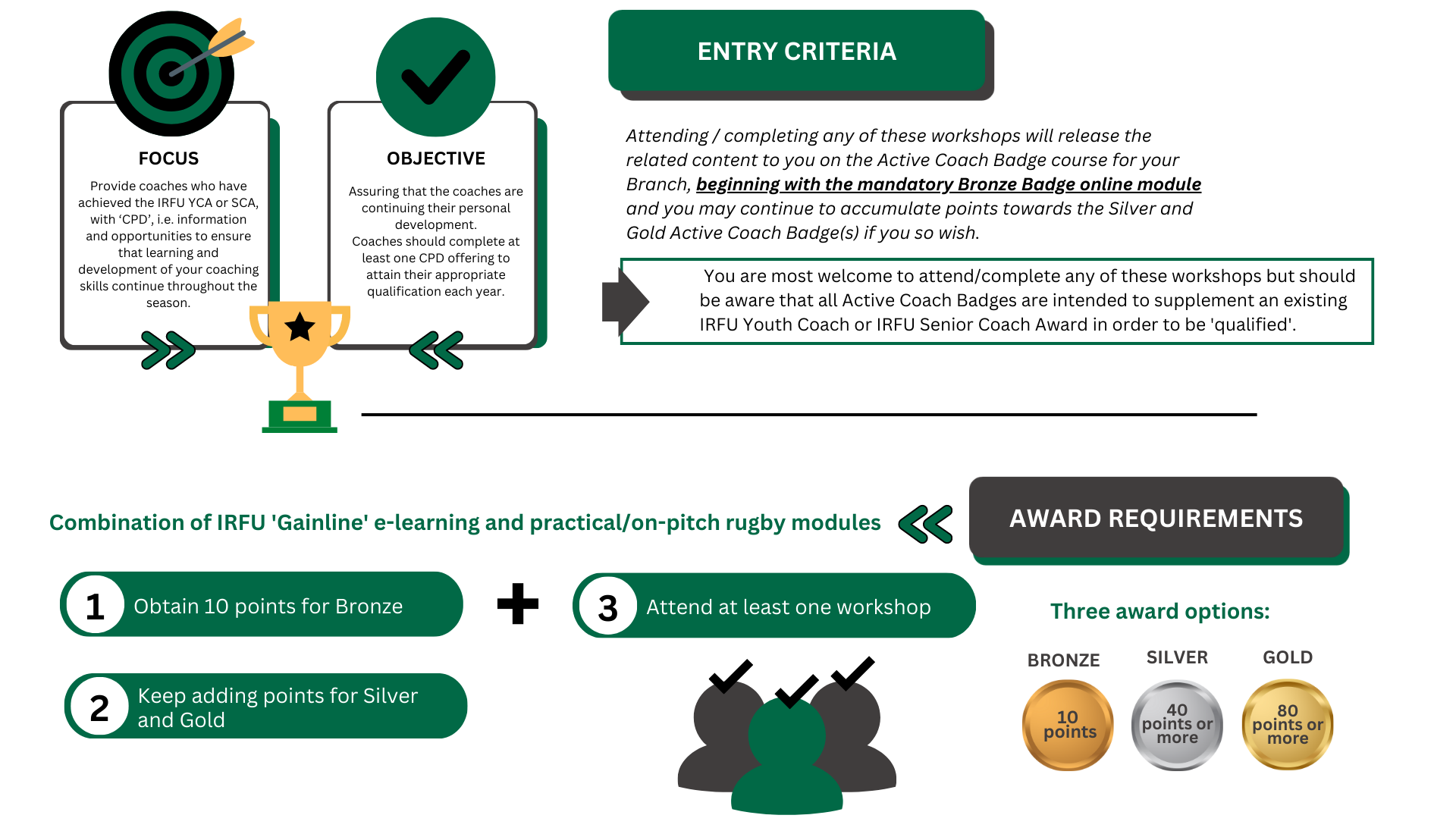 We hope you find something that interests you!
Further information is available at your local Branch Coach Development Office.
| | | |
| --- | --- | --- |
| | Date/Schedule | Location |
| | December 13th 2023 6:45 pm - 8:00 pm | HPC UL Limerick |
| | Wednesday 13th December 2023 7 pm to 8 pm | Tralee RFC |
| | January 17th 2024 6:45 pm - 8:00 pm | HPC UL Limerick |
| | Monday 29th January 2024 7 pm to 8 pm | Musgrave Park |
| | Monday 29th January 2024 7 pm to 8 pm | UL4G |
| | Monday 29th January 2024 7 pm to 8 pm | Fethard TP |
| | Monday 29th January 2024 6 pm to 7 pm | MTU Tralee |